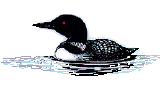 MNGenWeb Queries
April 1998
---
Return to MNGenWeb Queries Return to MnGenWeb
Submit queries for which the county is unknown. Unknown County Queries. (These Queries are not on this site and are not linked to the Surname Pages)
---
Jennifer Kelley Wed Apr 1 10:04:38 1998
SHERRY/CIHLAR/NOREN My Grandpa, John William SHERRY was born somewhere in MN around 1887. All we know about his parents is his Mother's maiden name was CIHLAR. She died at age 30. (unknown reason) Her husband died at age 42 from crushed ribs. Perhaps he was a logger? They had 4 SHERRY children; John William, George, Ann and Elinore. Ann & Elinore did reside in St. Paul around 1920 - 1928 after which they moved on to WA state. John SHERRY married my Grandma, Lavon (Lavina) NOREN from Wright Cty. He was a banker in North Dakota. Any information on the SHERRY or CIHLAR family would be greatly appreciated.
Nancy Webb Wed Apr 1 13:06:03 1998
MOHLER My great grandfather was Edson Adelbert Mohler, Born in Minnesota About 1866.
Fran Whiteman Wed Apr 1 15:27:18 1998
RADINTZ RAMM Seeking anyone researching ROSA AND WILLIAM RADINTZ. They placed their daughters in a Children's home. Their children names were CLARA BELLE, IDA, LENA, SOPHIE & MARY. William gives his birthplace as Germany. Clara Belle was born in 1889.
Astrahan family Wed, 1 Apr 1998
19:14:36 -0800 Subject: SNORINE/SNOREEN/SNORENE Trying to locate anyone with the name SNORINE/SNOREEN/SNORENE especially the descendents of Andrew SNORINE(1851/52 Sweden-1937 Fresno, CA) and his first wife whose name is unknown but there were several children. Andrew and his second wife Christine Ericksen(1871-1977) moved to Kingsburg, CA about 1900. Cheri Astrahan Los Alamitos, CA I have no idea where in Minnesota they lived. Andrew Snorine has to have some descendents somewhere out there. He had at least 16 children.
Linda Poppe Thu Apr 2 08:25:10 1998
POPPE Looking for information on LaVerge Harley Poppe. Born in Minnesota on January 17, 1916. He was French-Canadian. He has since passed away. Died in Nyssa, Oregon on January 16, 1989. Thank you. Linda C. Poppe
Lori Bayne Thu Apr 2 11:36:32 1998
LANGHORNE Lori Michelle LANGHORNE BAYNE Parents: Robert Allen LANGHORNE, Velva PRICE LANGHORNE His father: Theodore PHILLIPS LANGHORNE
Carl Asselin Thu Apr 2 12:24:54 1998 Invalid email address 24 May 2019
LAROSE We are trying to locate the ancestry of George LAROSE who was born in the state of Minnesota on March 22, 1866 in St. Paul. According to what little we know, he and his family moved to Joliette, North Dakota as it is there he spoke of living when a child. We need to know who his father and mother were so that we can continue the search beyond George.
Jane Case Thu Apr 2 15:52:17 1998
FOSS I am looking for information on Olga FOSS, born 1914 in Minnesota. Father was Jon or John FOSS. Mother unknown. Olga had a brother named Richard FOSS, who was given up for adoption in Omaha, Nebraska in January of 1915. Olga may have been given up for adoption also. There were probably other siblings also given up for adoption. Please see my web site on Richard FOSS for more details and pictures at http://members.aol.com/JAnth76724/http://www.mngenweb.net/l Any information will be appreciated. Thanks... Jane E-mail JAnth76724@aol.com
Antoine TetuThu Apr 2 17:59:56 1998
TETU I am looking for Préville family names who lived in Minnesota. Some moved to Beaumont, Alberta, Canada and their descendants want to make genealogy tree.
Aaron TiceThu Apr 2 20:03:26 1998
POLK I'm just looking to find out more about my ancestors, and I'm hoping this might help if someone could tell just a little bit about anything I'd appreciate it. Thanks alot
Pat Seibert Sun Apr 5 03:27:30 1998
STROCK/STOUDT My g-father, as an orphaned child, was sent to live with an uncle Otto STROCK/STORK around 1885-90 somewhere in MN. Cannot find Otto in any census. My gfather was F. G. von STOUDT. He later joined the circus and worked as a clown and slight of hand magician. He changed his name to F G Harry Leonard. He was born in Germany as far as we know.
Robert Wagner Sun Apr 5 15:31:56 1998
REN Theodore Marah
Berni Donnelly Sun Apr 5 18:07:16 1998
DONNELLY/QUINLAN John Donnelly (b @ 1863) married Ellen Quinlan (b @ 1868) They lived somewhere in southern Minnesota. I am aware of 1 son, James Leo Donnelly, (b.1888) in either MN or IA. I believe John and Ellen were born elsewhere and migrated to MN and died there. Any information would be extremely helpful. We have reached a dead end. Thank you for your help.
Carol Rector Sun Apr 5 21:05:09 1998
RECTOR I am trying to find descendants of Frederick Rector born in 1750 in Rectorville, VA and died in 1811 in Illinois. I know the names and birthdates of his children, but would like to know more about the children and grandchildren. I am specifically looking for a George Rector born near Schenectady, NY and married to a Sarah Jane.
Meredith Anderson-Taylor Tue Apr 7 12:07:09 1998
AKERSON,GREENFIELD,ELIASSON Hi, I'm looking for any information on the family of John AKERSON, who was born Sept. 9, 1809 in Sweden. He immigrated to Willmar Mn in 1888. Am also looking for family of Peter GREENFIELD who was born in Norway. I know he had one son, my great grandfather Norman Greenfield who married Alma Johanna ELIASSON. Any other children I'm not sure of. They resided in Kaniyohi Mn. Information would be greatly appreciated. Thank you.
Colleen S. Gordon Tue Apr 7 17:22:31 1998 Invalid email address 24 May 2019
KLEEBERGER Looking for any Kleeberger people in the State of Minnesota - I have been keeping track of about 3 branches that are still here in the US...somehow, I believe they are all connected to each...trying to prove
Patricia Swift Tue Apr 7 20:14:14 1998
SWIFT, VAIL, HERBERT, SIMS Looking for any information on SWIFT family and related familes. Came from Canada Est 1890.
Ray Moothart Wed Apr 8 17:07:48 1998
MORAN, DAVY I am looking for a James Moran who married Anna Davy on 2/25/1868. I know they had one daughter by the name of Brigitta; however, I am really looking for their daughter Katherine. Thank you.
Jo Sutherland Wed Apr 8 18:18:29 1998
FOBES FLETCHER Jane Fobes came to Morrison cty-Belle Prairie-in 1851 as a teacher for Ayres. She taught a year and then married a Ben Fletcher. He than died and their only child, a son, died two weeks later. Jane Fobes then taught the children of Major Herman for about a year. She then visited her sister in Crystal Lake (now Robinsdale) and there married her second husband David R. Malbon. Any informantion would be helpful.
Michele Ayers Wed Apr 8 18:21:54 1998
NELSEN Arne Nelsen, lived in Farmington, 16 children
Joan E. Riley Wed Apr 8 22:19:56 1998
KLEVELAND, REVEREND Reverend Kleveland lived in Thief River Falls in 1933. He wrote to his cousin Della (his cousin and my greatgrandmother) who was living in San Diego, CA at that time. He said "folks in old country coming to Christ now," and mentioned Bjorn specifically. I know the family is from Norway but I don't know where they lived in Norway. I think they came to the US in the mid 1800, maybe earlier. I'd like to contact family of the Reverend and learn more about my family. They were of the Luthern faith. If anyone knows the Kleveland family, please e-mail me. Thank You,
E Ryan Thu Apr 9 13:12:54 1998
RYAN Bertha CALHOON
Tom Tollefsen Thu Apr 9 14:09:04 1998
LINDMEIER, WALLERIUS My maternal grandfather was Arthur Lindmeier, ????- (1960s??), deceased in Minneapolis. My maternal grandmother was Ann Wallerius, $$$$-1926, deceased in Minneapolis. I have the names of their parents if useful. I'd like to fill in the blanks and backtrack through their immigrant lines.
Richard Duprel Thu Apr 9 16:20:31 1998
STEICHEN, MAMER, researching the following Luxembourg surnames that settled in MN. Steichen, Mamer, Liefrigg, Weiler. will share / trade indormaition. Rduprel@cco.net
Mark Homer (Honkala) Fri Apr 10 14:14:08 1998 Invalid email address 24 May 2019
HONKALA Searching for great grandfather John Honkala. First name could be other Finnish spellings. My only information is, he lived in Sointula, BC.CAN. early 1900's. He left probably around 1910, leaving wife and 4 children behind. Apparently settling in US, Possibly Minnesota long enough to start another family, before going back to Finland and starting a third family. There is still many of his decendants living in Sointula.
Linda Wilcox Fri Apr 10 15:42:50 1998
WILCOX, KING, BAILEY Searching for info. on Elijah WILCOX, b. 3 Apr 1818 NY, d. 26 OCT 1893; married Olive M. BAILEY, b. 30 Mar 1820 NY, d. 20 Feb 1905. Their son Horton Marshall WILCOX, b. 4 Sep 1854 NY, d. 10 Feb 1928 in Chippewa Co, MN; married Ada Cordelia KING, b. 29 Sept 1861? IL, d. 12 Feb. Hyde Co, SD. H.M.Wilcox's obit (2 feb 1928 The Montevideo American) states he moved fall 1868 to Plainview, MN; moved 1873 with his parents to a farm preempted in Baxter. Any information on either generation of this family will be appreciated.
szeliga Fri Apr 10 17:17:09 1998
HOVORKA My grandmother's maiden name was Hovorka, I am not certain if the spelling of the surname is correct. I believe the first name was Maria, and that her married name was Novacek(sp), and that she lived in the city of Mehnomen in the first part of the 20th century.
Shirley Siems Terry Sat Apr 11 19:09:31 1998 Invalid email address 24 May 2019
SIEMS Interested in all SIEMS as I'm planning to publish a SIEMS surname book which will include genealogies of 7,000 SIEMS and descendants. Most American SIEMS came from what is now northwestern Germany between 1860-1900. Descendants have sent me information from at least a half- dozen different churches in Germany. Some Minnesota SIEMS came from Mulsum near Stade and Hamburg as did my own ancestor, Claus Siems. Will be happy to check my database for your Siems.
Joy TrouttSat Apr 11 20:10:39 1998
NELSON GENWEBMN request search. HELP!! I'm trying to locate a town by the name of Red Cloud,Mn. Today's atlas does not show a town by this name. I'm trying to locate this town at the time period of 1866. I'm wondering if the town name could be Red Lake? The person I'm trying to locate is SOLINE MARGARET NELSON- born Jan.25th,1866 @ Red Cloud,Mn. I know she married and died in Wyo. Her family would of come from Norway and started there in Mn. At this time I don't have any more info. on them. If you can help, I'd appreciate it!! Thanks a bunch!!!
Ken Hovet Mon Apr 13 19:31:00 1998
HOVET Am looking for any information for a "Hovet" family that moved to Northern Minnesota in the late 1800's.
Bob Filipek Tue Apr 14 09:00:05 1998
FILIPEK Just starting out. Would like any information on the surname Filipek. I would expect to find records in Le Sueur and Rice counties, but would be interested in any information. Thanks for your help.
Joyce Quall Urban Fri Apr 17 14:01:28 1998
WOLD HOFF Looking for descendants of Oliver Wold and Eline "Ellen" Antonette Hoff, born 1858, in Snertingdal, Norway. Oliver and Walter had two sons, Walter and Henry. Eline and the two sons are said to have lived in the Twin Cities area around the turn of the 1900s and later. What happened to Oliver is not known. Eline and her sons were visited by relatives from the La Crosse County area in Wisconsin in the early 1900s. Eline's father was Christian Hovelsen, born 1791 on the Hovf farm in Snertingdal, Norway. Her mother was Mathea Jensdatter. Mathea emigrated in 1882. Eline must have emigrated before that.
Elizabeth Gabbert Sat Apr 18 22:06:04 1998
JONES Looking for any info on William Carey Jones. He was an attorney who left Minnesota in march of 1883 at the age of 23. He became Attorney General of Washington State in 1889. He is my Great Grandfather and I need to know his parents names or anything at all about him. Also, any history about Minnesota that may give some clues about why or where they came from.
Ken Kothe Mon Apr 20 08:41:46 1998
CARBERRY, Rev. John Henry l867-l905 bur. 6 Mile Grove Cem. east of Lyle Mower Co. MN. Also wife Anna Arneson CARBERRY l867-l937 bur. there with son Henry b l905. Query posting for Mower Co. does not work so posting it here. Trying to find church Rev. CARBERRY preached at. Also death date for Henry. Thanks. Ken
Vickie Burcham Mon Apr 20 11:25:02 1998
MCCOY I am looking for information for Elizabeth G. (C.?) MCCOY, b. January 8, 1817, supposedly in Waldo County, MN. She married Cyrus Hollingsworth in New London, IN and was buried in the New London MM cemetery after her death September 1, 1901. Was there ever a Waldo County? I will be happy to help anyone with their work, if I can. Thank you!
Terry Erickson Mon Apr 20 19:26:07 1998
SIEBEN Information on Theodore Benjamin Sieben, born in early 1900's. I believe he was married in Nov 1931. Would like to know about any decendents and ancestors. Married Pearl Campbell.
Michael Wayne Jeseritz Wed Apr 22 05:49:38 1998
MARKS, Edward MARKS Brother Ray and a few others Born in North Dakota around 1910 Married Dorothy Raebig (born in Michigan) Children Donna and Barbara
Karisajo Tue Apr 21 12:08:33 1998
KUNTZ SCHMIDT I would like to know where the descendants of ? Schmidt and Stephen Kuntz of Maple Plain are and who they are. Known children were born before 1900 and named Fred, Rosina, Emma and Charles.
Richard Nesbitt Tue Apr 21 18:29:17 1998
NESBITT William Nesbitt came to this country around 1800 and settled in Stamford, Delaware County, New York, and story has it that a brother came with him and went west. My Aunt found a picture of a George and Anabella Nesbitt and on the back it says they went in a covered wagon and settled in Minnesota. Also is a name Jones Miller, which means nothing but maybe travelled with them. Have lots of info on Nesbitt in Delaware County NY. Any Nesbitt in Minnesota seen this name. Thanks in advance.
Myron Charles Boice Thu Apr 23 17:41:39 1998
BOICE, AMY Leonard Boice Oren Hilton Amy Lived in Cannon City Faribault
Kimmy Bean Lavoie Fri Apr 24 06:14:01 1998 Invalid email address 24 May 2019
COLE Charles Henry Cole, lived in Minnesota as a grown man. He was born 1-1-1840. His parents were Amos J. Cole and Christina Bean Cole. They were all born in New Hampshire.
Missy Paul Fri Apr 24 22:18:40 1998
PILKVIST Olaf Gustav Pilkvist Wife: Wilhemina Edmond
Charles Sat Apr 25 02:46:28 1998
MERRITT I am searching for any information on the MERRITT family of Duluth. They are also know as "The Seven Iron Men." They found the Iron Mines around Duluth.
Linda Sun Apr 26 10:13:44 1998
SOLMAN Researching: Margaret SOLMAN, b: abt. 1904, Ft. Snelling, Mn.; m: Lionel DARLING, b: abt. 1898, Iowa; They had a daughter born: 19 June 1924, Maternity Hospital, Minneapolis, Mn. They once lived at: 1515 Spruce Place, Minneapolis, Mn. e-mail only please: archiv1gen@aol.com
Joyce Quall Urban Sun Apr 26 13:04:00 1998
WOLD HOFF CHRISTIANSEN Looking for descendants of Ellen Hoff and her husband Oliver Wold. They lived in the Twin Cities area according to family stories. She may have had curly, red hair. Ellen was born Eline Christiansdtr. in 1858 in Snertingdal, near Biri, Norway. Her parents were Christian Hovelsen and Mathea Jensdtr. Ellen and Oliver had two sons, Walter and Henry. It is not known wether Oliver died young or left her, but Ellen was regarded as a widow. She may have died rather young. Their son Walter was married. He was visited by relatives from the La Crosse, Wisconsin, area around the turn of the century. No one knows anything about Walter's brother Henry. Could any one help with this? Any suggestions for us? Thank you for any response you might give.
Cathy Munroe Sun Apr 26 19:38:28 1998
MUNROE, __?__ married __?__, Hattie about 1885, possibly in MN. They had a son, Arthur, b. in Minnesota in March of 1886. They later divorced, possibly in Massachusetts, where Hattie and Arthur show up on the 1900 census in Haverhill, Essex, MA. Hattie was shown on census as born in New Brunswick, Canada. I am in need of Hattie's maiden name and her husband's given name. Thanks in advance.
Richard S. Ziegler Sun Apr 26 20:09:37 1998
ZIEGLER Seeking information re Austria-Hungary city of origin for Philip Ziegler of Ramsey County deceased 1917 and Rose Ziegler of Ramsey County deceased 1944.
Edward Versluys Mon Apr 27 15:50:59 1998
VERSLUYS I am looking for the parents of Ray VERSLUYS born 1891;Marshall, MN. Ray's eldest brother was Cornelius . You may contact me at the above indications. Post is best as I am having difficulty with my email account. Thank you and DON'T SPARE THE HORSES. <post@3078.carnesmemphistn38111>
Judy Howington Mon Apr 27 15:59:32 1998
QUINN, MACGRAN, GEISENHOFF, BUTLER There were three MACGRAN sisters, Kate, Margaret and ?. ? MACGRAN married a ? Quinn. They had a daughter Marie QUINN. Marie QUINN married a John Henry GEISENHOFF. Kate Macgran never married. Margaret MACGRAN married a John BUTLER. John BUTLER had something to do with the Mesabi (?) Iron Ranges. Marie QUINN died early and left a couple of children. John GEISENHOFF remarried, and for some reason, the children of Marie had problems in the new home. One son, Patrick, went to live with the BUTLER'S. Then, after they died, he lived with his Aunt Kate. This all took place in the Twin cities area. Patrick was born about 1920. I need any information anyone has on these people. Thanks. Judy Howington
Penny Neely Mon Apr 27 19:40:12 1998
DOLSON AND SCHNEIDER I am looking for decendents of Joseph and Anna DOLSON, children: Joseph DOLSON dob 02/24/1875; Annie Pauline DOLSON dob 01/30/1876 - my grandmother; Eddie DOLSON dob 05/04/1877; Adoulf DOLSON dob 12/17/1879; Mary DOLSO dob o4/20/1885; Frank DOLSO dob 03/19/1888. Any information would be greatly appreciated!! Annie DOLSON married Anthony SCHNEIDER, looking for date of marriage and place, my father was born 08/13/1900 in Waterville, WA and he was their first child. Anthony was youngest son of Golthart and Margaret (Jabobs) Schneider. Golthart's father was Peter.
LaDonna Young Tue Apr 28 21:34:53 1998
ECK Looking for my great grandfather, Joseph ECK and his second family, he married Belle ? Children, Harry, William, George, Lloyd, Earl, Leo, Hazel, Muriel & Jack. Moved from SD to MN about 1914 and at least some of them were still there in 1957. Thanks.
Kelley Iverson Tue Apr 28 21:12:35 1998
SANDSTROM or WILLIAMS I am searching for information regarding Doris Amanda Williams, born Aug.08/18?/1898. I assume she was born in Minneapolis, Minnesota. At least this is where she met my great grandfather, Eric Sandstrom. I know that she was orphaned at a young age and spent most of her childhood in an orphanage. She did have 1 brother and 1 sister that were each adopted. I also know that the orphanage burned and all of the records were destroyed. She moved to Portland, OR in 1918.
Barb Bednarz Wed Apr 29 00:38:43 1998
HANSON/HANSEN Carl b. abt 1877 Hadeland, Oppland Nor. We are researching our ancestors and are looking for our Great Great Grandfather, Carl HANSON who had a wife Caroline and five children, Hilmer, Signe, Borghild, Bjorn and Agnes who lived at 2123 Washington Avenue North, Minneapolis, Mn by the 1910 Census for Hennepin County. They were divorced in 1918 and we heard he left for either Wisconsin, South Dakota, Illinois and we didn't rule him going back to Hadeland or Randsfjord, Norway. We think he had another family as he left often. The most distinguishing habit of his is that he played the Norwegian fiddle. Please contact me at he above Email.
Dori Bruns Wed Apr 29 16:12:46 1998 Invalid email address 24 May 2019
BRUNS Looking for information on the family of Martin BRUNS and Amanda Paige BRUNS. Their son (my grandfather), also named Martin BRUNS, was born in MN 0n 8 Mar 1862. He had 2 older brothers, Andrew, born in 1859 and Henry, born in 1860, birthplaces unknown. Martin, Sr. may have been away in the army in 1862 as he was a Civil War veteran. He was born in NYC in 1833 and Amanda was born in Berlin, CN in 1838. They died many years later in KY. Would appreciate any help in finding Grandpa's birthplace.
John McfNearney Thu Apr 30 08:05:44 1998 Invalid email address 24 May 2019
JONAS, George W. JONAS is on 1870 Census Record according to Census CD 319. I would like a copy of the information on him from this record. Thank you.
Bob TobinThu Apr 30 17:55:30 1998
ZIEHL Looking for information on the ZIEHL family. Marriage record from Dunn County Wisconsin list birthplace as Minnesota. Father and son both were named Ferdinand. Mother's first name was Frederik. The son was born in 1867 based on his age of 77 when he died in 1941 This was from his obit. Any information on the ZIEHL family will be appreciated.
G.S. Oyler Thu Apr 30 21:19:23 1998
FREDERICKSON Looking for anyone who might know the family of Earl Warren Frederickson, born in 1949. He and I were in Vietnam together. We were stationed out of Bien Hoa, S.Vietnam. We were on a PBR(riverboat) together,(Navy), he was the forward gunner, I was the aft gunner. Unfortunately he died in the Nam and I lived. I need to get hold of his family, please contact me if you know where I can reach any family member. Please, any information will be of help. Thanks.
---
You are the visitor interested in this page since this page was last updated .