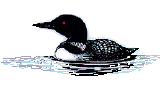 MNGenWeb Queries
January - March 1998
---
Return to MNGenWeb Queries Return to MnGenWeb
Submit queries for which the county is unknown. Unknown County Queries. (These Queries are not on this site and are not linked to the Surname Pages)
---
Judy Howington Sat Jan 3 14:11:49 1998
GEISENHOFF Looking for information on a John Henry Geisenhoff who married Marie QUINN. I have an Uncle who was their son, but does not know much about this family.
Michele Larson Hoefer Mon Jan 5 10:44:28 1998
LARSON,HANSON Looking for info on Louis Nelson LARSON and Caroline HANSON. They lived at Castle Rock,Minn. Later moved to Farmington, Minn. in 1898. Caroline's parents were Ole and Martea HANSON, who lived in New Market, Minn. in 1872. Children born to Loius and Caroline LARSON were:Cora Maybelle BELL, Elmer, Mathilda JOHNSON, Clifford, Pearl, Esther, Myrtle and Otto. Children born to Ole and Martea HANSON were: Hans, Antone, Caroline LARSON, Julia ANGUILDER, Ole, Louis, Eda, Laura VANGUILDER, Walter, Cora WORDINGER-HESS, Emma McKINLEY-BETHKE and Ed.
David A. Fellows Wed Jan 7 06:26:16 1998
FELLOWS Researching Fellows, Hastings, Esh, Elander, and Hensel family lines, any help appreciated.
Sydnee Christians Thu Jan 8 08:18:13 1998
AUGER Can you help me find a birthdate for Alfred Jay Auger, as quickly as possible?
Susan Levendoski Thu Jan 8 12:58:00 1998
ZUMACH, ARNET, BOEHM, EBERHARD Am searching for any info I can get on the Zumach family. We know that Herman came to the states from Stettin Germany in 1894. He had a brother Henry and a sister Amelia(Married Frank Wolf). Can not locate the parents names of Herman and other siblings. Any help would be appreciated. THANKS
Scotty Roberge Fri Jan 9 09:55:23 1998
NORHEIM Sondre Auverson NORHEIM/NORDHEIM was born in Mogedal Norway in 1825. He is considered by ski historians as the first real teacher of skiing. In 1868 he exhibited the telemark turn. His pupils, Mikkel and Torjus HEMMESVEIT became mentors to skiers in Wisconsin, Michigan and Minnesort. Sondre NORHEIM emigrated to Minnesota aroung 1872 and I know that he died about 1897. I am looking for where and exactly when he was buried in Minnesota and would like to find an obituary, or information on more of his life, what he did in the US. Does he have descendents living. I have a picture of him.
Harriet Marvin Fri Jan 9 10:26:04 1998
Thomas CHRISTIAN / Arabella Caroline [PRINCE] CHRISTIAN Seek info on this couple. He d. 16 Nov., 1878, bur. "Minneaplois, MN". Seek cemetery name.
B. J. Ahlgren Fri Jan 9 21:39:32 1998
GUNDERSON, Guri or (Gurm) , PEDERSON, George (or Gregory)Searching for info on my great-grandmother, Guri Gunderson who married George (aka Gregory) Pederson. They had 5 sons and 2 daughters. One daughter, Julia was my paternal grandmother who was born in Steele Co., MN in 1874. Where was Guri Gunderson born? Where is she buried? What was her nationality?
Gwenn Paulson Jalbert Sat Jan 10 04:04:26 1998 PAULSON Hans Knipen Olson/Sarah Marit Johnson Per Edvard Paulsson/Karen Kittleson Melvin Leonard Paulson/Hulda Jacobson Jacob K. Olsen/Marit Peddersdatter Hans Knipen Olsen/Sarah Marit Johnson Clara Belle Dahl/William Anton Clay
horner Sat Jan 10 06:44:17 1998
MIKOLAS LEWIS J. MIKOLAS BORN 1891 RESIDED IN ABERDEEN, S.D. 1916 WIFE IN 1916 - ETHEL M. MIKOLAS CHILD BORN NOV. 9, 1916 IN ABERDEEN, S.D. - ARDIS ALBINA MIKOLAS
Richard Dawson Sat Jan 10 15:41:22 1998
DAWSON Barnabus Mary Dawson gave birth to a John H. Dawson in or near Lanesboro, MN in 1859. I have found the family on the MN 1880 Census in Carrolton, Fillmore County. Their children: Alfred 1849, James 1851 both born in England, Susanne 1853 - Wisconsin, Marianne 1856 MN, Elizabeth 1857 - MN, John H. 1859 - MN, Margaret 1861 - MN, Sara 1866 - MN, Anne 1868 - MN, Joseph Wendell 1870 - MN, and Arthur B. C. Dawson 1876 - MN. John H. Dawson migrated east to Pennsylvania in the 1880s. I need help with the Minnesota connections.
E. C. Murray Sun Jan 11 05:39:34 1998
MORD, HOLMES looking for info on Herman Carl Mord, and his wife Amanda Holmes, both from Minnesota. Of Swedish decent. Luthern religion. Lived there in the late 1800's and early 1900's. Thank you. E.C.M.
L. Gargala Fri Jan 16 08:54:00 1998
LEE Searching for LEE, Ebenezer b. abt. 1827 in Vermont and Annie E., b. abt. 1834 in Penn. Found them on the 1870 Fed. census for Minn., Steele Co., Meridian Twp. cannot find what happened to them after that. One son, Melvin Alanzo LEE, b. 23 May 1852 in Ohio (Co. unknown). Melvin married Maria PLANTZ, b. 4 Nov. 1852 in N.Y. @ Owattona, Minn. 1872. They moved to S.Dak. in 1880 but I do not find his parents with them after that. I would be very greatful for any assisstance.
Martti KajorinneSat Jan 17 05:04:17 1998
BACKMAND, BACKMAN, STENLUND I am researching Children of Gustaf Henrik Bäckmand, born 21.05.1840, Vadsø, Norway, died 11.07.1899. Married Kaisa Sofia Blankström, born 01.05.1841, Ylitornio, Finland. They moved from Vadsø (Vessisari), to Sodankylä, Finland between 1870 and 1874 then in 1884, they moved to Kemijärvi. Their children: 2)Johanna Maksimilja Bäckmand, b. 04.11.1868, Vadsø,Norway emigrated to US?, 1890. 3)Karl Gustav Bäckmand (MY GRANDFATHER),b.18.09.1870, in Vadsø, Norway, moved to Sodankylä, then to Kemijarvi, Finland., married Reeta Liisa Karjalainen.They had 10 children, one of them was my Father Martti Bäckmand, who later changed his name to Kajorinne. 4)Olga Vilhelmiina Bäckmand, b.26.06.1874, Sodankylä, Finland,emigrated to U.S. 1890. Had daughter Ruby Backman, b. ??.05.1897. married? Erik Leskinen in l901. 5)Robert Bäckmand,b.05.12.1878,Sodankylä,emigrated to U.S.? 1902. 6)Alexander Bäckmand,b.04.03.1881,Kemijärvi, Finland, destination unknown.
Lois Masters Sat Jan 17 16:57:32 1998
PREDMORE, MINNESOTA PREDMORE, Minnesota was founded by a man of that surname. After having checked a recent atlas, the GENWEB searchable location database for Minnesota sites and the 1895 atlas on line, I still cannot locate the county in which Predmore existed. Can anyone out there help? Thanks.
Stacy Kenney Sat Jan 17 19:07:16 1998
KENNEY I am looking for any information on a Mr. Frank Kenney Born 1870 in Minnesota. I really need to know his parent's names or as much info about them as possible. He also had an older sister Viola May (birthdate unknown). Frank moved to Tennessee as a young adult so there would be no death records. Thank you for your time and effort on this very important matter!
Mary Ann Cox Sat Jan 17 20:53:58 1998 Invalid email address 22 May 2019
WICKE, KAISERLIK --Looking for Gladys WICKE (daughter of August KAISERLIK) family to tell me something of her life. Her grand daughter contacted a KAISERLIK in Kenyon, MN a number of years ago for information on the KAISERLIK'S. I am a grand daughter and working on genealogy for the KAISERLIK family. ---HOLETS is the other side of the family. I am looking for the families of Archie and Will HOLETS (sons of Joseph B. HOLETS) born near Chatfield,MN, both died in 1964, and are buried in the Twin Cities area.
Dave Strand Sun Jan 18 08:24:43 1998
STRAND Looking for any information on Ole Mathias Hanson Strand, Anfin Anfinson, both from Norway in the late l800's and settled in Swift county. Anfinson died in the flu epidemic of 1918 in Yellow Medicine county near Hazel Run.
Valerie Barneson Mon Jan 19 00:33:39 1998
RICE WADENA CO /Orton/Verndale-I am searching for a paper that would have an obituary for 1.) Melinda C. Bailey RICE d/ Jul 15 1895 br. Green Lawn Cem. or 2.)her son Henry RICE d. Oct 21, 1894. Thank you for your help. VBarneson@aol
John F. Hamrick Mon Jan 19 10:38:52 1998 invalid email address 22 May 2019
HEINN, LARSON, HAMRICK Seeking information on my father, John F. HAMRICK, born 1920, died 1950, during the Korean War. My research shows that he was married to Agnes O. LARSON or Agnes O. Heinn on Feb. 11, 1946, in Pasco, WA. Her birth date is approx 1926 and her mother's name may be Lorraine. They had a son together, Russell D. Hamrick, born 1946-1950 in Pasco, Wa. Any responses or possible links/info would be appreciated on HEINN, LARSON, OR HAMRICK in Minn.
***NEED AN EMAIL ADDRESS***Mon Jan 19 10:53:44 1998
HORNUNG I am looking for information on CARL J. HORNUNG. He is my grandfather. Only things known are that he resided in Minneapolis in 1926 with my grandmother Lucille CORMICK. He worked at Brin Glass Co. I know of a Carl ? Hornung born of German immigrant parents in Hennepin County (1920 census), but am not sure he's the same guy.
Rina Mon Jan 19 12:32:04 1998
CONDREY Looking for Frank L. Condrey with parents somewhere in Minnesota. Born 1879. Father- John, Addison or Ashbury Condrey. Mother Mary E. Tottingham. Was said to have been raised in North Eastern Minnesota.
Rina Mon Jan 19 12:37:56 1998
ALLEN Looking for John Lorenzo Allen. Has a brother- William Allen who was in the war with France and died at Bellawood. Has a sister Carrie Allen. Married Jessie Curtis. John was born on Octorber 25, 1884, but no record has been found. Probably married Jessie around 1900.
Mary Sharpe-HarkinsMon Jan 19 15:19:54 1998
ETSEL FERGUS(ON) CASSADYInfo needed on Jacob & Margaret FERGUS(ON) ETSEL. He from PA, she from Ireland abt 1872; (she had g-dau (Margaret Cassady) b. abt 1890.); had children b & d in Kilkenny, lived in Brainerd in mid-1880's,he died abt 1885, then she lived in Minneapolis. Call me if you wish (408) 726-3163.
Edward L. Smith Mon Jan 19 16:02:21 1998
WITTE, SCHUTZLER, or SCHULZER, SCHUZLER William WITTE, brother of Augusta Wilhelmena WITTE, emigrated from Luckow, Pommern, April 1882, settled in Minnesota. His sister Augusta Wilhelmena WITTE, b 25 Mar 1844, married 3 Oct 1871 to Karl W. SCHUTZLER, b 24 June 1842, emigrated with three children at same time, settled in Brackenridge PA, Would appreciated any contacts, family, information available. WITTE may also be URTTE, not certain. There are also two towns named Luckow in Pommern, both near Stettin, do not know which one they lived in.
Esther Driediger Mon Jan 19 21:16:29 1998
ST GERMAIN, McCLURE, LANGEVIN Looking for any information regarding these family names from about 1880 to present.
Kris Gillard Tue Jan 20 20:21:12 1998
ARVIK I am looking for information about my great grandfather. His name was John Arvik. He migrated to Minnesota at age 18, born 01-14-1868. Bremnaes Finnass S. Sondhardland Bergan, Norway.
Jerry Knudson Thu Jan 22 21:36:31 1998
BELLIN I am looking for Louise BELLIN, b 1872, in Wisconson and may have lived in Minn prior to 1920. Also her brother Henry A Bellin, b. 5-18-1876 Had a wife named Milli L. (maiden name unknown) born in Minn. Henry was issued a SSN in Minn. (471-16-1490) and was listed in the SSDI as having a residence in Minn. Any help locating them will be greatly appreciated Both show up on a 1920 N.D. census, but on none before that.
Patty Fri Jan 23 14:31:55 1998
ANDERSSON, NORLIN My husband's grandfather, Karl August ANDERSSON, was born in Sweden in November 1869. He came to the US in the fall of 1893 where he met his future wife, Anna Sofia LARSSON, while travelling by train to Chicago. She continued on to Nebraska while he went to Minnesota to work as a logger. Five years later, approx 1898, he went to Nebraska to find her again. By this time he had changed his name to Charles August NORLIN. We would like to learn more about Karl/Charles during this period of his life. Why did he change his name, was it too common or was there something to hide? Are there logging records available for this time period, 1893-1898 (is there such a thing as logging records)? What were the "rules" concerning name changes? Was there a legal process involved or could he have just assumed a new name? Any help in answering these questions would be greatly appreciated.
Terri Mahar Sun Jan 25 16:13:59 1998 Invalid email address 22 May 2019
ECKMAN I am looking for information concerning a woman who was my gr- great aunt. Her name was Bengta Karlsson but changed it to Betsy LINDBERG when she came here from Sweden. She was born in Mörrum, Blekinge Sweden. Born February 25, 1870. She came to the US by way of Liverpool around 1903. She came through the port NY, NY. She may have come over with her sister Hanna, and her brother Sven. She married a man with the last name Eckman. If anyone has any information on her, please let me know. Contact me at mahar@magicnet.net
Casey J. Haas Mon Jan 26 15:44:42 1998
RICHARDS, HUFFMAN Looking for the decendants of George Richards born abt 1840, and his wife Barbara Huffman born 1842 in Ohio. They were married about 1862 in northern Ohio, or southern Michigan. They were living in Adrian, Michigan in March of 1863. George stated that they were going to Lake Superior in May of 1863. No more is known of them except that Barbara was still living in 1898, location unknown. Thank You for your assistance. Casey J. Haas
E. Litchfield Tue Jan 27 07:22:40 1998
FISCHER/DIETZEN Around 1864/5 Joseph Fishcer, m Catherine Dietzen Hohn in WI, but in 1880 the family was living in Minnesota, and he was run- ning a hotel, called Shipps Hotel (sp?loc ?)Don't know what became of Catherine after 1885. their daughter Barbara, was our grandmother, she had two brothers, John, and Joseph. There were children from Catherines previous m. to Nichalaus Hohn, Paul, catherine, Sebastian, Anna, and Mary. I believe Anna m. Henry Rice, who later m. Her sister Mary.Can you help?
E. Litchfield Tue Jan 27 07:29:47 1998
LITCHFIELD Adeline Litchfield b. 1900,Hennepin co.da.of Charles and Barbara.They also had, Elmer, Lillian,& Walter. I found family on 1900 census, but in 1920, Adeline was not listed with the family. I know she did not marry until much later,to J. J. Greene. but cannot find where she was in MN in 1920. Thanks
Marlene Molisee Tue Jan 27 13:11:47 1998
TAYLOR, George looking for information on a George and Ida that lived in or near Deer River Mn. They had 3 kids Evelina Eldora and Deroy. Ida died in 1946. Any info on this family would. Other last names mentioned with this family BUNTAIN, DILWORTH ,JACKS, KELLY.
Melissa Miller Wed Jan 28 07:16:42 1998
WOLFF, Joseph WOLFF married Caroline WAGNER in 1850 in St. Louis County, Missouri. Sometime before 1853 they moved to Minnesota, but I do not know where. Joseph served in the 8th MN Infantry during the Civil War. During or after the Civil War the family moved back to St.Louis County, Missouri. They should be somewhere on the 1960 census in Minnesota. Is there anybody else out there researching this family or anybody who could check the index for the 1860 census for this family for me? I would appreciate any help I can get. Thanks! :-)
Kim Hammon Wed Jan 28 13:23:25 1998
CHARBONNEAU Damien Charbonneau wife was Marguerite Boucher one son (Laurence) was born in Red Lake Falls in Oct 1926 I'm looking for Damien's parents, grandparents, etc.
INGEMAR Wed Jan 28 14:43:03 1998
ERLANDSSON I am looking for some information aboat Anna Olsson-Olsdotter, she arrived US, New York April 1893 on the steamboat EOS she was 15 years old.
Becky Gilbert Wed Jan 28 17:46:15 1998
PUTNAM Iva B. PUTNAM, b.3-25-1891, St.Cloud..father Joseph, mother Josephine (we think), Iva married Edward C. Blonts..don't know the date..Iva's mother may have been Elizabeth born in Mn on 5-1851
Earl Dunbar Wed Jan 28 19:11:59 1998
SCHEPPER I am looking for any information on THEODORE SCHEPPER. Born 9/22/1864 in Germany, he married Mary Christopher (from Pennsylvania), on Dec 1, 1890, in Chaska, Carver County. I would be grateful for any information as to his city of origin, biographical information, etc. He later left Chaska, eventually settling Decatur, IL where he died 10/16/1934. Earl Dunbar
Kerstin Ellert Thu Jan 29 00:51:50 1998
ELLERT I am looking for a woman named Greta Stina WIRÈN. She was born in Sweden 18520415 och emigrated to USA, destination Minneapolis 18840425. Her oldest brother Anders, born in 1856, went over in 1881, destination Moingona. Greta Stina went over together with her mother Brita Wirén, born in 1827 and her brother John, born in 1862. Brita and John had their destination Chicago. I don´t know what happend to Greta after her arrival to Minneapolis. Was she married? Any childrern?. Please help me if you can! I have contact with Johns now living relatives in California. They don´t know anything about Greta.
Jennifer Robertson Thu Jan 29 15:59:31 1998
RILEY I am looking for any information that will help me to locate the descendants of Rolla Jefferson Riley. One known relative to Rolla Riley, is Ken Riley. The last I knew, Ken Riley lived in Minnetonka, MN. I am related to Ken Riley through my great-grandmother, Margaret Alice Riley. Another name that I remember is Fannie Shirtcliffe. I stopped searching for the Riley connection of my family a few years ago, but wish to get back to this. Another connection that may help is the name John William Royer, husband to Margaret Riley. Any known information to start my search again will be very helpful. Thanks.
Michelle Blevins Thu Jan 29 21:57:59 1998
FOSS I am looking for birth information or any relatives of Clyde Oscar Foss who was born in Minnesota around 1920. He later moved to California where he dated my grandmother(Mary Irene Kohrummel at the time)-he is my grandfather.(they never married) My mother was born in Chico, CA on February 1, 1942. He was listed as being 22 on her birth certificate. I only have two photos of him...slim,blonde wavy hair and around 6' tall. He was in the Army for a time before moving back to Minnesota and may have lived in Washington state or Texas.Rumored to have maried a woman with 5 children.Once an old friend sent my grandma a newspaper clipping from WA state(?) he had a lighter in his back pocket and the fuel leaked-he caught his pants on fire. That was a long time ago. HELP!
Kevin D. Haggerty Fri Jan 30 17:34:47 1998
HAGGERTY/McANDREW In search of information on my Great-Great Grandparents; Patrick Haggerty and Mary (McAndrew) Haggerty They came from Ireland and lived in or around Northfield or Greenvale, in the years of 1865 to after 1900. They lived with her family on the McAndrew farm. They had three sons named Thomas, John and George. John Haggerty then went on to marry; Mary Louise (Simon) Haggerty, on Sept. 20, 1900. She was from around Hazelwood. Her parents were John Baptist Simon and Rose Ann Kennedy
Valerie Barneson Fri Jan 30 22:46:41 1998
Patrick HALLORAN and Edith RADCLIFFE Possibly Big Stone Co or Ramsey Co. I am searching for the marriage of my grandparents Patrick HALLORAN and Edith RADCLIFFE June 26, 1906. Thank you for your help.
Shaun Underhill Sun Feb 1 09:59:36 1998
DALLY Adam Dally born circa 1800 in Prussa - emigrated to US around 1854 or 1855. I am looking for death certificate - was somewhere in Minnesota. Had children who resided in Minnesota: Jacob Dally, Sr. (my ancestor) married in Winona, MN., October 6, 1874 - then went to Codington County, South Dakota. Adam must have died in Minnesota. I am looking for information on the death certificate.
Craig Basanez Sun Feb 1 18:05:06 1998 Invalid email address 22 May 2019
BEILKE, MILLER (MOLLER), HERMAN 1.Looking for naturalization records for: A.Adolph Roudolf Beilke, born in Pommern, Germany on 11-22-1863/died 3-1- 1936 in Reading, MN. He and his family lived probably in the area around Murray, Jackson, Nobles, Rock, Pipestone counties. May have lived somewhere else in So. MN. B.Adolph's wife,Lena Than (Herman)Beilke, born in Jettenburg, Germany on 3-8-1874/died 2-26-1970 in Minneapolis, MN C.Lars Nilsson (Moller) Miller, born Rang Parish, Sweden on 3-18- 1868/died 5-20-1959 in Alexandria, MN. Some children were born in Hadley, Murray County, MN D.Lars' wife, Mathilda (Nilsdotter) Miller, born 3-29-1874 in Trelleborg Parish, Sweden/died 10-31-1954 in Carlos, MN 2.Birth certificate for: A.Henry William Beilke, not sure may have been born in southern MN 3.Marriage certificate for: A.Henry William Beilke and Claire Oferida-Natalia Miller. Got married between 1915 and 1920, probably somewhere in southern MN.
Joan Perry Sun Feb 1 20:03:19 1998
RADY--Had great-grandparents somewhere in MN possibly around the 1900's. George and Mathilda (BRAUTMUELLER) RADY. Supposedly a baby boy, maybe named George, was born and died here.
Budd Mon Feb 2 10:47:59 1998
OAKES, VANETTEN, RUSSELL, SWEET - I'm trying to locate descendants of Charles Oakes (1803-1879. His children were Sophia married to Jeremiah Russell, Eliza married to Geo. W. Sweet ,Jane married to Isaac VanEtten and sons David, George Henry, and Charles Wm. He also had a granddaughter Georgianna Hughes married to Thomas VanEtten.
Budd Mon Feb 2 10:58:57 1998
POTTER Searching for information on relatives of Mirret W. POTTER and his wife Jennie SWEET. Their children were Harold, Genevieve, Edna, Lizzie, Birdie, Merritt, and Howard. Howard Potter later moved to California.
FANT Tue Feb 3 15:30:12 1998
FANT Looking for FANTs in northern MN ie Eveleth, Leonidas etc.
Wally Tue Feb 3 20:40:03 1998
HERZOG- KLODT Need info on Caroline Herzog b. feb. 12, 1859 in Minn. Married a Joseph Klodt ca. 1880. I do not have her father or mother or any siblings names.
Peggy Cook Tue Feb 3 23:54:42 1998
CRITCHLOW Looking for information abuot the family of John CRITCHLOW (b. 30 Sep 1841, Pennsylvania) m. Lucy Ann RAYMOND (b. 16 Apr 1853, New York). Children, Lillie (b. 25 Oct 1870, MN), Annie (b. 12 Jun 1872, MN), and Mary (b. 17 Nov 1873, MN). The family went to Kansas sometime before 1877, and then to Oregon about 1888 or 1889.
Bill Moore Wed Feb 4 20:51:58 1998
BROAD or DEREG I have just found that my Grandmother was born in Minnesota, but have no idea where. Her full name was Marie Louise BROAD born Dec. 5, 1882. There is a possibility that her maiden name might have been DEREG. I would really appreciate hearing from anyone with any information or help. Thanks very much.
Linda Fri Feb 6 13:45:35 1998
ENDRES Henry and Appalonia Endres moved from Iowa to Minnesota between 1876 and 1878. They had daughters: Anna, Kate and Mary, and sons: Mathies, Nicklas, and Frank. I don't know where in in Minnesota they lived. I'd appreciate anything I can get.
Dave Samuel Sat Feb 7 16:38:56 1998
KENDALL Frank and Mary-Caroline. died in the late 1940's or early 1950's in possible murder/suicide. Possible location of death near Stewartville or Austin Minn
Beverly Wagner Sat Feb 7 19:17:05 1998
LIETZ; RADKE I am looking for information about Adam and Amelia RADKE LIETZ. I know that they have several relatives is various parts of Minnesota. Adam and Amelia are buried in Spring Valley City Cemetery and died 1899 and 1892 respectively. They had the following children: William Charles, Herman Lewis, Ames Samuel, Julius Theodore, Augusta, Edward Aaron, Edythe Amelia. Edythe Amelia is my grandmother and she was born in Spring Valley 21 Mar 1884. Adam had sisters, Minnie Bussian and Auntie Heckes.
Ray Weathers Sat Feb 7 19:17:05 1998
I am working for a client who is seeking information on his wife's grandfather William Edward HAAS, b. 27 Nov. 1869; d. 26 June 1940, in Minneapolis, MN. My client is trying to find the parents and any siblings of W.E.HAAS.
Denise Scroggins Sat Feb 7 22:45:13 1998
WARD/GLYNN I am looking for information on Mary Glynn and John Ward. The were from Ireland and lived in Rosemont Minn. They had a son John Ward born in 1860. He was a twin. His twins name was Katheryn, I believe. John Ward later moved to Iowa.
Charles Owens Sun Feb 8 11:32:54 1998
SIMMONS I am looking for information regarding Leila Simmons who livedin MN in the 50"s. She would be about 64 years old today.
Tim Gallagher Mon Feb 9 11:32:03 1998
MCCARTHY MURPHY MURNAN MCNAMARA These are the surnames of my mother's grandparents. I believe they may have lived in or near Hastings, Minnesota. I know almost nothing else about them. TimG
Sheri Whetstine Mon Feb 9 17:08:22 1998
WIDMANN, FREER This query is for Big Stone County. I am seeking info on my g-grandmother, Magdalen (aka Madeline) WIDMANN, b.late 1800's probably bet 1880-1890. This is only a guess based on the date of the birth of her 1st child, Mabel Elizabeth FREER, 19 Sep 1910 in Miles City, MT. Father was Guy L. FREER, b.? in Dubuque, IA. Don't know if they were married in MN or IA, or if they were even married at all. If so, it didn't last as Magdalen remarried Elvis B. WILLIAMS and her children took the WILLIAMS last name. I believe she died in Helena, MT in the 60's. Any info would be greatly appreciated as my family either knows nothing about them, or are just refusing to talk.
Phyllis Broich Wessling Mon Feb 9 18:46:45 1998
STEFFES, BROICH I had/have distant STEFFES and BROICH family somewhere in MN. I believe some of the Steffes and Broich may have lived in the St.Cloud area.
Lars-Ola Backman Tue Feb 10 10:42:41 1998
OLSSON, OLSDOTTER, LARSSON Looking for Olsson Erik b, 1866-04-09 in Sweden, emigrated to Nebraska 1886-09-15. He was married in Wisconsin and had 2 children, the family lived in Nebraska for some years but later the family moved to Minnesota. Also looking for a sister Margit(Margaret) Olsdotter(Olsson) born 1855-01-24 in Sweden. Emigrated to Nebraska (Lexington) 1882-10-07. She was married (dont know husband)in Nebraska and had 2 children and later moved to Minnesota. An uncle to them, Erik Larsson born 1832-05-03 emigrated to USA 1868-10- 05, probably Minnesota. In Sweden they used the name Trapp (Trapp Erik), dont know if they used that name in USA. I think there is a connection to some Beckman´s in Stanchfield MN. Anyone know anything about these people ?
Mickael L. Mann Wed Feb 11 06:41:03 1998
JOHNSON Jon (John) and Stina ANDERSON moved from Sweden in the 1800's to homestead in MN. Their descendants all were given the surname JOHNSON. They still have a family reunion annually in the state, but I have lost the connections that could tell me when it is. I am from their tenth child's offspring, the Oscar JOHNSON branch.
Bob Wertman Wed Feb 11 23:18:17 1998
WERTMAN or GROVER I am looking for information on either the Wertman or Grover name in or around Hennepin County
Chris Swoboda Thu Feb 12 07:41:57 1998
WITTBROD/WITBROD MARY WITTBROD/WITBROD with son AUGUST BERNARD WITTBROD/WITBROD remarried after 1st. husband, a merchant seaman died. August was born 1870's and as a teenager lived in northern Minnesota. Family ties to Milwaukee and Chicago where they eventually moved. Any info on Minnesota days appreciated.
Barbara Kirkpatrick Thu Feb 12 19:24:17 1998
KIRKPATRICK I'm seeking information on Harriet WHEELER she married Daniel SALISBURY 7 April 1841 Janesville, Rock Co. Wis. They had two girls Leonora and Diantha. Harriet died 1864 in MI. Any help would be appreciated.
Barbara Kirkpatrick Thu Feb 12 19:41:21 1998
KIRKPATRICK I would like any information on Daniel WHEELER b. 6 Jan. 1827 in Lyme, Jefferson Co. NY, in the 1850 census he was living in Albany, Green Co. Wis. he was 23 yrs. His parents where Silas and Lenora Wheeler. He later moved to MN. Thank you.
Anne Rittman Fri Feb 13 13:43:10 1998
MUELLER, SEVY Do you have any death records for Henry Mueller (1900- 1930) approx.or for Mary Sevy. Also are there marriage records for these two people for the year 1863?
Shirley Leach Fri Feb 13 22:51:19 1998 Invalid email address 22 May 2019
INKSTER I am trying to find out about George T. Inkster,went to St.Paul and from there,don't know. He was my ggrandfather Thank you.
jungert Sat Feb 14 19:34:51 1998
BAERWALDT Looking for Baerwaldt.
Linda Taylor Sat Feb 14 19:35:35 1998 Invalid email address 22 May 2019
ROKVANSLYKKJEN / KARLSEN / CARLSON / STENSLEIN / OLSON Matia OLSDATTER ROKVANSLYKKJEN, 22 yrs.old & son Olaf Casper KARLSEN, 4 1/2 yrs. old left Ostre Gausdal, Norway 12 Oct 1887 with the destination of Albert Lea, MN. Matia's husband, Carl STENSLIEN was already in MN. I have searched the 1895 Freeborn Co. census for first names & 1900 Soundex for MN for OLSON / STENSLEIN / CARLSON / KARLSON for a friend in Norway. I do not know which last name they took as a family once they were settled here. Any inf on Matia, Carl & Olaf Casper would be appreciated.
Becky Blonts Gilbert Sun Feb 15 13:59:10 1998
BOWEN, PUTNAM, BLONTS, BLONTZ, BLOUNTS, BLOUNTZ, BLOUNT Looking for Elizabeth Bowen that married a Charles L. Putnam and had a daughter Iva Belle Putnam, B. March 1885 in St. Cloud , MN. Charles had a brother named Frank who lived with his mom on a farm in Henriette. Iva Belle Putnam married Edward Conrad Blonts, Sr. and moved to Metamora , Illinois and then to Peoria, Illinois. The Blonts spelling has several variations listed as it has had so many spellings....tuff name to spell I guess...any help would be great. Thanks.
Joan Riley Sun Feb 15 17:06:59 1998
KNEVELAND Looking for information on Rev. Kneveland at Theft River Falls, MN. KNELSON Looking for information on Dela immigrant from Norway. Gave birth to Dora in Rushford, MN. Cousin was Luthern Minister in the Theft River Falls area (cira 1933).
Mary Russell Sun Feb 15 20:08:12 1998
DREWES I am researching my great aunt, Augusta Drewes, who emigrated to the U.S.A. from Prussia around 1900. I believe she was sponsored by a relative with the surname of Wojohn (I believe Christine). I was wondering if she applied for naturalization. Is there any other information on her parents, family, birthplace in Prussia? I believe Augusta lived as a housemaid for approx. 10 years before she married and moved to Montana. She died in MT in 1946.
Mon Feb 16 18:02:53 1998
FIFIELD Looking for info on a Jonathan Fifield who imigrated to Mich. in 1830's from NY.Any info on his family or decendents would help.Also trying to locate my cousin Betty(maiden name Kimble)fromTonawanda NY.I have info on Jonathan's brother and my lineage William.Any info on any Fifield's would help tieup loose ends.
DUDLEY P HANLEYTue Feb 17 19:11:22 1998
LEPISTO Information on the LEPISTO Family.
Carin Van Vooren Wed Feb 18 13:14:28 1998
FUCHS, JERKE/JIRKI, KLANNA/KLENNY, SCHABEL, TROSKIA, WISNAND/WYNAND John JERKE bcirca1834 Ger/Austria, lived in Wisconsin, then Minnesota. Married Theresia TROSKIA. John died in Albany, Stearns County 31 Oct 1885. Theresia remarried to John WISNAND/WYNAND, lived in Stevens County around 1900. Children of John Jerke and Theresia Troskia: 1)Clara JERKE bcirca1875 WI; married John SCHABEL, son of Ignatius SCHABEL and Anna Maria FUCHS. Clara and John lived in Stearns, Stevens, Traverse, and Big Stone counties; they both died in Graceville in 1911 of typhoid fever, leaving eleven children. 2)Joseph Henry JERKE b1872 WI, married Hannah KLANNA/KLENNY. Children Clara 1899, John 1903, John 1905/d1905 and possibly Herbert William 1916 with second wife Grace McFARLAND. If you are researching any of these individuals or families, please contact me.
Greg Erlandson Wed Feb 18 14:26:16 1998
ERLANDSON I am looking for ancestors of Emil Erlandson. He lived in Altin around the 1950 era
Verna Strickland Wed Feb 18 19:51:20 1998
STRICKLAND Looking for William Strickland married to Ada Poole. All I know is they were in MN and had one son named Walter Awood Strickland in Wabasha Co in 1887. He later married Nina Mildred Hall about 1904. Any help is greatly appreciated .
Beverly Niklasson Wed Feb 18 23:01:02 1998
TOIVONEN I am looking for any reference in any database for a Elma or Helma Maria Toivonen and/or Elsa(Elsie) Maria Toivonen
Bill Davidson Thu Feb 19 05:36:45 1998
DAVIDSON Davidson's William Addison Davidson came with his parents L. Davidson to Spring Valley, MN in 1867. He Married Lulu B. ODELL, Feb 22, 1888. He Died December 06, 1895 at the age of 32. (this was printed in the Spring Valley Mercury Newpaper, December 13, 1895.) A few days prior December 6 1895 printed: L. Davidson and wife of New Hartford, MN, called here by the severe sickness of their son, W. A. Davidson who is at the home of Jesse Davidson in this city. One other Mercury news clipping was in Dec 1895, "We the relatives of W. A. Davidson take this opportunity to thank the kind friends who so kindly assisted us in his sickness and burial" signed Isaiah Davidson Jese Davidson Luther Davidson (may have been W. A. Davidson's father) Jesse Carey Davidson Married Linda Sample and I have their family history. Their parents were John M. Davidson and Ruth Carey. I have been able to located John M. Davidson and Ruth Carey family other then my Jesse Davidson. I can not make a connections to John's brothers and sisters not his parents.
Joyce O'Connell Thu Feb 19 07:06:21 1998
STEWART, MOULTON, MARTIN Henry MOULTON married Emeline MARTIN. They moved to Rochester, MN abt. 1872 and owned a bakery business. Jonathan STEWART mar. Laura MARTIN. They moved to Racine 1856. Alfred STEWART mar. Cornelia PROSSER. They live in Hamilton, MN 1865- 1903. Jay STEWART mar. Anna PROSSER. They lived in Racine, MN 1867 and had 3 children: Edson, Lester, Gladys. Jay Emmett STEWART mar. Kate WARNER. They lived in Minneapolis, MN 1873- 1906.
John Patchin Thu Feb 19 09:19:44 1998 Invalid email address 22 May 2019
FARRELL/FARREL Unknown if family lived in Minn.unable to locate in Minnehahaco Co. South Dakota possible Minn.!! Father name Albert George FARREL mother name Roberta (FISHER) FARREL. Any info appreciated.
Diana Baber Thu Feb 19 14:24:34 1998
KING, MEADOWS Looking for information on Allen A. Meaows, married to Mary E. ____________, believed to have lived in Minneapolis in late 1800's. Two daughters, Blanche and Evelyn, born about 1890-95.
Rachel Donohoe Thu Feb 19 15:56:10 1998 Invalid email address 22 May 2019
BUERKE, STREIT, TEICHER Just starting to research my genealogy - names above are my mother's, grandmother's and father's last names.
Dan Taylor Thu Feb 19 17:49:45 1998
TAYLOR Reginald W. Taylor, son of O.P.Taylor.
Megan McKenzie Fri Feb 20 22:44:32 1998 Invalid email address 22 May 2019
SHAUGHNESSY I am looking for the 5 brothers of my great-grandfather William Shaughnessy, born Adare, co Limerick, Ireland. His brothers were Patrick, James, John, Thomas and Murt. His sister were Mary (Minahan) and Ellen (Madden). I have found the family of Mary and some connections to Ellen but the males have eluded me since I started genealogy in 1983. Any help would be welcomed with open arms.
Christine L (Width)Northmore Sat Feb 21 18:31:55 1998
WIDTH, BJORK Looking for infor on Oscar BJORK and Agnes Louise (ANDERSON) BJORK. Both came to the US Approx 1901, Married and moved to Dututh Minnesota. She died about 1962. On the WIDTH side need info on August Bastian WIDTH and wife, Jenny Christine(NORDSTROM) WIDTH. He died 1919, she died about 1960 in Duluth, MN. Jenny was born in Moose Lake, MN.
Judith Cassem Sat Feb 21 18:42:04 1998
OLSON & GJERTSEN I am in contact with a man from Norway who has asked for help in locating his relatives. Albertine OLSON b.1830 married Hermann Gjertsen b. 1825, they had 4 children-3 lawyers in Minneapolis, Lewis, Henry & Gerhard GJERTSEN. Bendiks OLSON (or OHLSON)b. 1841 married Ingeborg MARTHINUSDTR b. 1830. One daughter Ovedia b. 1865. They had a relative named James A. OSTRAND who came to Boch, MN. in 1891. Thank You, Judy
Lorene Clark Sat Feb 21 21:53:07 1998
LORGE Mary Elizabeth Lorge - Born in 1887, somewhere in Minnesota. I wish to find the names of her parents, and their birthdates and birth locations. They supposedly came to the US from Belgium, but I don't know in what year.
Jim Avery Sun Feb 22 17:07:00 1998
WOLFORD WOHLFORD etc Looking for WOLFORD or WOHLFORD or similar spellings anywhere. I have some connections to those in Minneapolis area. But am interested in them anywhere in the state. Thanks
Baland Sun Feb 22 18:02:31 1998
BALAND Looking for any information regarding the last name of BALAND. Harold Eugene Baland is my father born 1940 in Virginia, MN. Married to Dorthy Mae KLUNE. If anyone has any information, I mean any, please respond.
Tom Ellis Sun Feb 22 20:43:21 1998 Invalid email address 22 May 2019
PEAVEY Information on Charles Peavey or other Peavey's related to Peavey Elevator grain company in Minneapolis/St. Paul area.
Everett WhitbeckMon Feb 23 11:00:41 1998
BATT (BATTS) or COLLINS Looking for birth place of Frances Mary Batt, aka Mary Frances Batt. The family officially changed their name to Collins in 1873. According to my records Mary Frances was born 21 October 1871, probably some place along southern Minn. The family owned a threshing machine and went about the country threshing farmer's grain crops so location is uncertain. Thanks
Korda White Mon Feb 23 14:08:03 1998
PETTEY Richard Pettey from Chatfield ,Minnesota. Lived in Onamia and Rochester, Minnesota.
Odd Åkvik Mon Feb 23 21:44:14 1998
I have a problem finding my great-grandmother's brother. All I'have is a picture of him and his wife, together with the children. I only know his and her's first name, unfortunately I don't know what they used for surname in Minnesota - or which part they lived in. Is there anywere I can get it published to see if anyone recognize some of the people on the picture. Yours faithfully Odd oakvik@online.no Great, here is what I know: Peder RASMUSEN R=F8d (Roed in American) married Ellen Eriksdatter GUSTAD. Peder was born 14.Sept 1854 in Batnfjord in Moere & Romsdal county, Ellen was born in 1862 on Averoy in Moere & Romsdal county. They were married in 1883 and left for Minnesota in 1894. Peders parents. Rasmus Eriksen R=F8d (Roed) and Marit Olsdatter. Ellens parents Erik Ingebrigtsen FLAAHAMMER (also used Gustad as surname) and Anne Arntsdatter Vinje. Ellen's parents also left for Minnesota in 1894 Sending the picture also, maybe it can give you some idea. It can of course be sent in almost any format you want. (And better quality, but then it will take some time for you to download) Hope to here from you soon. Yours faithfully Odd oakvik@online.no
Kathy Rydzeski Tue Feb 24 12:26:19 1998
LUNDQUIST, BARTHOLOW Do you have any information about a Charles E. Lundquist whom immigrated to the US around 1925 and his roots in Sweden? I also wanted to know how I can go about getting information about a Dutch relative originally named BARTHOLOME but assumed the spelling of BARTHOLOW when he entered this country. He would have come over before 1756. Thanks.
Tom Hudson Tue Feb 24 18:15:26 1998
HUDSON/CHALMERS Looking for marriage record, HUDSON, Newton Monroe to CHALMERS (EDMUNDS?), Bernice, 1904-1910, place unknown.
Micheal Ann Jares Tue Feb 24 18:42:28 1998
GARESCH/JARES Looking for any inbformation on the Surname of JARES or GARESCH during the late 1800'S.
John Patchin Tue Feb 24 22:33:19 1998
WARREN/PATCHIN, Eunice WARREN born possible Martin Co. Minn.4-29-1850-1860 father: WARREN, Alphonso mother unknown. married PATCHIN Almeron J. Silverlake, Martin Co., Minn. Also William F. PATCHIN may have moved to Waseca Co. MN in 1850-1870--Janesville Twp. married to Mary Ann (JOBS). Possibly buried there. Thank you.
RMHolmes Wed Feb 25 20:07:20 1998
MEIER I am looking for an August Theodore MEIER who died 7/8/1938 at Lutheran (Riverside)Cemetery. Does anyone know where this cemetery is located?
Roger Carpenter Thu Feb 26 18:23:31 1998
SMITH, Edward H. Smith Born June 15th 1915 Myrtle O. Smith Born March 11th 1917 Parents were Charlie and Olive Smith (Thompson) and John and Ella Smith (Franklin)
Richard Dawson Thu Feb 26 19:35:14 1998
DAWSON I am looking for my Minnesota family of Barnabus DAWSON and Mary DAWSON migrated from England to MN. Barnabus served with Company E, 7 Regiment of the Minnesota Volunteers during the civil war. He was living in Fillmore County at the time of the 1880 Cnesus. Children: Alfred & James born in England, Susana (b 1853 WI), John H. (b 1859 Lanesborough MN), Joseph W. (b 1870 MN), and Arthur B. C. ( b 1876 MN). My Great Grandfather, John H, migrated east to Pennsylvania sometime after the 1880 census and I am trying to find the Minnesota connection.
Kay E. Stroming Boyle Thu Feb 26 21:49:09 1998
STROMING, PILON, TROMBLAY I am inquiring about any of the above surnames. The Stromings resided for a time in Morrison County. I have been unable to find much information about my Grandmother, Marie Louise Pilon (adopted) prior to her marriage to my Grandfather, Frederick C. Stroming. My Tromblay ancestors lived in Carlton County. I am searching for information on my Grandfather, William or Peter Tromblay (he went by both first names at different times.
Paul Maruska Thu Feb 26 22:55:22 1998
MARUSKA, RUZICKA I am looking for information about a Frank MARUSKA and his wife Clara RUZICKA. They lived in Alta Vista, Elma, Charles city, and Cresco, Iowa from 1899 to the 1940's. They also lived in Dickinson, N.D. and St Paul when Frank was employed at the St Paul Railway company. Their children are Mildred BOETCHER, Regina, Clarence, Mabel WENTWORTH, Agnes HRUSKA, and Roger. Anyone with information about the any of these last names please
Jesse Potter Fri Feb 27 10:10:11 1998
KOWALSKI Looking for grandmother believed born in Minnesota, her first name was Helen. Her Daughter, Margaret (Maiden name possibily): Dziengelewski. Her son, Robert was originally same name, however was adopted by Swanson or Svenson family. Both children were told they were orphanned in Wisconsin. I am Margaret's only child and am searching for relatives either alive or deceased. Thank you, Jesse Potter.
Alan Sheldon Fri Feb 27 12:13:16 1998
BLOKER Charles and Sarah Bloker, circa 1928 Cass County.
Cindy Adams Fri Feb 27 13:25:33 1998
SCHROEDER/SCHRADER/SCHRODER, SCHMELING/SCHMAELING I am looking for any relatives of Johann Martin Schroeder (Wife Fredericka Geise) who imigrated to MN through WI, from Mecklenberg, Germany area, circa early 1860s. Also for any realtives of Johann Schmeling (Wife Caroline(a) who migrated from same area of Germany.
Bonnie Stern Fri Feb 27 19:27:41 1998
BUHN My Greatgrandparents were Robert and Louise Buhn. They came to Baltimore from Bremen, Germany in May of 1884 and settled in Michigan and then in MN. They had four children, Anna, Ella, Robert and Lottie. Lottie was my grandmother. She married Halbert B. ROWE (Grant). My father was born in 1913. If anyone has any information on the above please contact me. Thanks,
Christopher Lowen Sat Feb 28 06:15:31 1998
LOWEN Can you provide me with any information about Temins Oliver Lowen in Minnesota from 1905 - 1940 (or thereabouts)
Cindie Camozzi Sat Feb 28 21:10:14 1998
LARKIN, CLIFFORD, FROEMMING/FROEMING Charles L. Larkin born about1855-1870 married to Ellen Clifford -Daughter Mary Larkin b.5/4/1892 married Hugo August Froemming/Froeming, Son Lester Larkin born 7/12/1888..all possible Moorhead, MN
Barbara Aramowicz Sun Mar 1 07:49:18 1998
FREIHAUT Searching for information on the Freihaut Family.
Steven E. Ritchie Sun Mar 1 10:09:14 1998
RITCHIE Robert Bernard Ritchie Grandfather Lorna (Lerned) Ritchie Trying to find some family history. My great grandfather Lerned (not sure of spelling) at one time owned a logging company and perhaps some land in Canada. The depression era was about the time he lost his company.
T.Fidurski Mon Mar 2 14:53:56 1998
DZUBAY Can you help me find the family name of DZUBAY Do youknow if Mike or Nick Dzubay were ever listed in any census records in Minnesota? Do you have any records of a Greek or Russian Orthodox Priest named Peter Dzubay? Do you have any listings for any families with this last name.
Dwyne Patrick Wed Mar 4 07:53:16 1998
SHELLENBARGER Looking for family and ancesteral information for Mary Shellenbarger, born about 1875-1885, married Jacob Lorenz Koll, died Minneapolis MN May 1966. She later married Peter Johnson (after the death of J.L. Koll).
Frances Gillis Gossett Wed Mar 4 08:49:10 1998
KUNSHIER, GROSS I would appreciate any information on the family of Joseph KUNSHIER JR and Thresea (GROSS) KUNSHIER. Their parent; brothers and sisters; children and granchildren. They are my grandparents
Philip Exman Wed Mar 4 13:53:33 1998
EXMAN
Sherrie Messerschmidt Wed Mar 4 17:20:30 1998
KNUTSON/KNUTSEN, SOLHEIM I am looking for any information on a Nel John KNUTSON/KNUTSEN who married Ingaborg SOLHEIM around 1900 in Estherville Iowa. They moved to Pequot Lakes, Ideal Township, Crow Wing County in 1900 and purchased land there. They are my great grandparents so I could use any info on siblings or parents of either. My great grandfather came from Norway and my great grandmother came from Sweden or Finland.
Sherrie Messerschmidt Wed Mar 4 17:33:50 1998
ELLIS, FITZGERALD, GREGOIRE I am searching for any information on a Josephine FITZGERALD b.nov 18,1875 died dec. 1979 married Elmer ELLIS around 1895 and lived in Marshall MN. She had several daughters, one was my grandmother, Lucille ELLIS b.june 19, 1908 died march 1978. She married Raymond GREGOIRE also from Marshall,MN. b. sept 29, 1902 died dec 15, 1989. His parents were Joseph and Martha GREGOIRE. He has one known brother named George. After marrying he and Lucille moved to Montana. Would like to know if there are any relatives still living in that area of Minnesota.
Jerry Olson Wed Mar 4 18:06:15 1998
DEMPSEY Would like information and whereabouts of any desendents of the Eugene Dempsey family. Eugene, B.1854 in New York. Wife Hana M, B.1866 in New York. Siblings: Elza, B.1892, Robert, B.1894, Eugene, B.1896, Isable, B.1898, Letitia, B.1900, James, B.1902, Matilda, B.1903, Margaret, B.1908, all born in Minnesota. Family farmed in Hickroy Township, Pennington County Minnesota at time of 1910 census. They left the area in the 20's or 30's, according to what neighbors remember. Possibly moved to the Iron Range area. Thank You.
Dean Frerichs Wed Mar 4 18:31:26 1998
FRERICHS, HENRE Any information on Robert FRERICHS, Phylliss HENRE will be appreciated.
Evelyn Mueller Date: Wed, 04 Mar 20:39:44 1998
I would like to hear from anyone who has information on Harrington Austin who lived in MN around 1870. Thank you very much, Evelyn Mueller.
Bruce McNamara Wed Mar 4 20:25:31 1998
McNAMARA, MAHER, MELBY, JUDGE, WEBER, GULL, ERICKSON, JOHNSON, BRUN...I am looking for information regarding Dakota/Goodhue County families that lived in Ravenna, Marshan, and Vasa townships from the mid-1800 and later. The names McNAMARA, MAHER, MELBY, JUDGE, WEBER, GULL, ERICKSON, JOHNSON, BRUN, NORD, and a variety of others are currently in my tree.
T. Pace Thu Mar 5 05:50:12 1998
PACE - KITSON, Henry PACE was the father of a lady, of the name KITSON, from St. Paul. Henry died in 1899 in Lethbridge, Alberta, Canada where he was a watchmaker/jeweller by trade. After he died, his body was shipped to St. Paul for burial by his family there. I am researching the family name of PACE, from the United Kingdom counties of Staffordshire, Gloucester, Somerset and their interesting live's events, travels and contribution to our country's history. Henry had two brothers: a Sidney PACE of Great Falls, Montana of whom I know nothing about, and want to learn of him, etc., and another brother, Frederick PACE, who was a founding constable of the North West Mounted Police when it was organized - 1873. Frederick also operated a Trading Post at Standoff in the North West Territories, which is Alberta today. Henry PACE also operatd a jewellery store in Ottawa, Canada in 1877, '78, '79 before heading to Lethbridge, Alberta. Any information on these interesting pioneers would be appreciated.....Gord Pace
Leland Eaton Thu Mar 5 13:40:47 1998
EATON JOSEPH Joseph EATON was in mt Iron Minn in 1899 runing eingen RR from vgen city to mt iron need info thanks Lee Eaton
Eivind Wiklund Thu Mar 5 15:06:09 1998
WIKLUND Selma Wiklund and Carl Adolf Wiklund Left Gothenburg, Sweden with the Tranatlantic Liner in 1902.
Ruth Harrison Thu Mar 5 15:28:46 1998
HARTWIG I am looking for any Hartwig relatives. My greatgrandfather was Carl Hartwig, my grandfather Charles Hartwig, & my Mother was Ella Hartwig. They all lived around Kanawha & Britt, Iowa. I would like to hear from anyone that may be a relative. My address is 1225 W. 10th Ave. Junction City, OR. 97448
Janice Folk Trudeau Thu Mar 5 21:07:48 1998
FALK FALK, Heinrich , b 1846, Germany, married to Elizabeth, b 1844, Germany. Came to U.S. to Minnesota , they had three sons, Daniel, John and Albert. John FALK was my g- grandfather and I am researching his family. If you are familar with my "FALK's", I would love to hear from you and learn from you. Thanks, Janice Folk Trudeau
Sherri Russell Thu Mar 5 21:32:18 1998
ROSE Harlan Eber Rose
Denise Spagenske Sat Mar 7 07:56:16 1998
KRAHMER Marjorie Jean Olson Married Melvin Charles Krahmer. She had 5 or6 brothers and sisters. They lived in Fairmont, MN. in the same house for 52 years. Address is 1002 N. Elm. Marjorie had 4 boys and 1 daughter. Names are Gerald, Richard, Dennis and Thomas. Daughter is Margaret (Peggy) Ellen Karhmer who is my mother. Died on January 13, 1977 in Savage, Mn. from a car accident. My grandfather (Marjorie's father) was Soren Olson from Fairmont. Grandmother died at a younger age, unknown to me.
James Centa Sat Mar 7 18:01:18 1998
CENTA I'm currently working on my family tree and I am searching for any information on my great-grandfather(Matev"z(Matthew) Centa and any of his relatives that are or were living in or around Chisholm.Any response would be greatly appreciated.
C. W. Sun Mar 8 02:23:53 1998
ESTLING Looking for a Susan Carol, who was born in Minn early 40's adpated in the Estling family moved to Toledo Ohio, at this time unknown orginal given name.
Mark T. Beedy Mon Mar 9 07:55:09 1998
BEEDY, BEEDE I am searching for all BEEDE/BEEDY relatives that may have settled throughout MN. Responses from anyone related to a BEEDE/BEEDY are welcome, as I am trying to compile a comprehensive listing of all BEEDE/BEEDY relations to be published in a BEEDE/BEEDY family book. Thank you.
Shaun DallyUnderhill Mon Mar 9 09:49:25 1998
DALLEY/DALLY AND PETERS I am looking for my ancestor Adam DALLEY married to Margaret who arrived in the United States circa 1854. Found in the 1960 Layfayette County, Wisconsin cenus. From there was to migrate to Minnesota around 1864. Children were Christ, Jacob, Peter, Eliza,Elizabeth, and John. Peter was to have been in Hitterdale, Mn. Also there is a Dally of a later generation (daughter of Jacob) who married a Peters and lived around Bemidji, Mn. I would appreciate any information on these families. I am particularly interested in whereabouts and death of Adam and Margaret Dalley. Thank you.
Linda Lindsey Mon Mar 9 10:31:40 1998
WAYNE Searching for grandfather, Joseph Clifford Wayne, born July 2, 1898. Born in Minnesota but do not know where. Father - Joseph Wayne and Mother - Marie Clifford ?? Had one sister who died as child.
Kim S. Truro Mon Mar 9 13:08:28 1998
JOHNSON Seeking any information on Joel O. Johnson who was born somewhere in Minnesota approximately 1881. He married Francis Carpenter and had a child Muriel Francis Carpenter born in Minnesota on March 5, 1921. Thank you.
Elaine Schroeder Mon Mar 9 15:36:06 1998
BURKEMAN Seeking any BURKEMANS from Minneapolis/St.Paul area. Specific names: True, Mildred, Amos, Marion, Barbara.
Kaye Lystad-Kirk Tue Mar 10 13:22:38 1998
BRUNNING Am looking for any information on Marie or Inga Marie (Emerson) BRUNNING who lived in Minnesota at least during 1939. Am looking to find any information on her life and any descendants she may have.
Christian Andersson Wed Mar 11 08:17:51 1998or d.j@karlskrona.mail.telia.com
Hello! In English: Hello!We are some people, interested in genealogical research, who have started a migration project. Our intention is to trace persons who migrated from Rödeby parish of Blekinge county in Sweden to America, Germany and Denmark. If you have got any connection to Blekinge and/or Rödeby in your ancestral linage we would appreciate to get in touch with you. Any information about immigrants originating from Blekinge is of most interest to us. Christian Andersson and Margareta Johansson. In Swedish: Vi är några stycken inom Rödeby Hembygdsförening som börjat emigrantforska. Vår avsikt är att försöka kartlägga emigrationen från Rödeby församling i Blekinge till Amerka, Tyskland och Danmark. Har du på något sätt anknytning till utvandringen från Blekinge och då speciellt Rödeby är vi tacksamma om du vill höra av dig. Alla upplysningar mottages tacksamt. Christian Andersson och Margareta Johansson Regards Christian Andersson Christian Andersson Hantverkaregatan 43 SE-37135 Karlskrona SWEDEN +46 455 311488
Marianne Hartman Wed Mar 11 13:27:19 1998
HIMES/WEBBER My Great Great Grandma was born in Minnesota in Aug. ? 1884, to Walter Edward Himes and Sarah Ann Webber. I want some information on the parents and of the parents of the parents. As well as the actual birth place of my great great grandma, I have her death certificate and it says only that she was born in Minnesota. I am thinking I heard St Paul, but not sure. Can you help?
LouAnn Larson Thu Mar 12 11:59:42 1998 Invalid email address 22 May 2019
BONINE I am looking for any possible information on this last name. My grandfather was Alex Bonine and my Great grandfather was Frank Bonine. I have no info. on Frank other than his name. Do you have anything?
Tom Brown Fri Mar 13 12:14:56 1998
LUCAS Attempting to locate any info on George Lucas born abt 1890. Geo. was my grandfather and I have no other info. other than I have numerous old photographs of his relatives all were taken by photographers in Minn., some of the photos are tin type and I believe all were taken prior to 1900. I was unable to find any LUCAS' on any Minn. web sites. George married my grandmother Anna Cantrell in 1927 in Idaho, Geo. had two sisters named Mary & June ( I don't believe they ever married). Thank you for any help.
Toombs Sat Mar 14 10:41:01 1998
TOOMBS, SWABY, POND Researching descendents of Richard TOOMBS (Born 11 Apr 1825 in Kempsford, Cloucester, England) and Sarah SWABY who came from England to the United States via Illinois. Also tracing the family ofHarriett POND married to Martin H. TOOMBS. I lose the trail in Orland Illinois
Walter Merth Sat Mar 14 10:17:10 1998
MERTH
Michael Matten Sat Mar 14 16:19:51 1998
JOHNSON/MATTEN/KENNEBEC Where can I find information on these three names?
Annelie Jonsson Sun Mar 15 10:17:57 1998
JONSSON Looking for persons whos ancestors emigrated from the parishes around Falkoping, Skaraborg, Sweden. The local Society here, Falbygden's Genealogy Society publish every year this persons names, birthday and -place, deathdate and -place in the yearly book. The parishes are: Bjurum, Bolum, Borgunda, Brismene, Broddetorp, Brunnhem, Börstig, Dala Falkoping (2 parishes), Fivlered, Floby, Friggeraker Grolanda, Gudhem, Gokhem, Goteve Hornborga, Hakanstorp, Hallestad, Hogstena Jala, Karleby, Kinneved, Kalvene, Luttra Marka, Mularp, North Asarp, Nas Segerstad, Skorstorp, Slota, Smula, Solberga, Stenstorp, Satuna, S Kyrketorp, Sorby Tiarp,Torbjorntorp, Travattna, Ugglum, Ullene Valtorp, Vartofta-Asaka, Vilske-Kleva, Vistorp, Varkumla Yllestad, Asle and East Tunhem. Have also a personal intresst as I have found out in my research that a lot of persons in my family emigrated to North America.
Lori Shanley Sun Mar 15 16:01:20 1998 Invalid email address 22 May 2019
PASTORET Any information on the Family name PASTORET.
Joseph Brooks Sun Mar 15 16:41:15 1998
HUESTIS Need info, Charles Huestis, born 1849 in New York state, went to Michigan in 1850 with his brother., James Huestis, lived in Goodhue County, believe Charles was a civil war veteran and might appear in the MN census of 1890 of Civil war veterans.
Milo Arneson Sun Mar 15 17:17:46 1998
ARNESON,IVERSON,FAGERLEY,JOHNSON General family history
Marlee Johnson Mon Mar 16 08:45:07 1998
AMONSON/AMONDSON I am interested in any information on Christian Amonson or Amondson. I know he immigrated to the USA around 1870 from Norway. I have info that he may have lived in St. Paul, Minnesota. His children were Emma, Hattie, Clarence, Palmer, and William. I have been working on the Amonson family tree for many years, and this is the only brother of my Great Great Grandfather that I can't find anything about, or his descendants. Thank you for your time.
Bill Roy Mon Mar 16 15:56:51 1998
ROY William A. Roy
T. Becket A. Franks Mon Mar 16 18:23:08 1998
NAPIER/NAPIERKOWSKI
Vince Massey Tue Mar 17 19:11:15 1998
MASEREK Looking for relatives or descendants of Joseph Maserek who moved to Saskatchewan in 1902.
Sue Schlosser Wed Mar 18 06:26:09 1998 Invalid email address 22 May 2019
OMEARA I am hoping to find Omeara information from Fremont and St. Charles MN. areas. If you know of any Omeara families please advise, or if you are willing to find information to help me further pursue my search let me know. Thanks!
Bob Lawrence Wed Mar 18 22:49:19 1998
LAWRENCE My fathers name was Robert Allen Lawrence. His fathers name was Allen Lawrence. I'm told my Father grew up on a dairy farm, and came from a large family of 11 children I believe. I seem to remember one of his sisters name was Helen. My father is dead, and I very much need to find my family I never know.
Kathy Peil Thu Mar 19 05:07:59 1998
BONGA Need information on Pierre, Stephen, George.
Kathy Peil Thu Mar 19 05:09:36 1998
SHEEHY Need information on John
J. D. Vornbrock Thu Mar 19 15:15:27 1998
STEEN, CHRISTIANSON It is believed a STEEN, Lawrence and CHRISTIANSON, Carrie settled in MN after emigrating from Norway. On 08 Sept. 1880 they gave birth to a son, STEEN, OSCAR in Benson, MN. but we have no records before this.
Shana Elliott Thu Mar 19 20:27:59 1998
REYNOLDS, KINZLEY I am looking for info on Nellie Mae REYNOLDS b. in Minnesota. She moved to SD and married John KINZLEY about 1890. Nellie Mae had several borthers: Gideon and Albert or (Harry) perhaps John. Don't know much about them. I know brothers moved to ND.
Stacey Hron Fri Mar 20 19:32:48 1998 Invalid email address 22 May 2019
DOYEA Please let me know of any information on the Doyea name, most of it would be in Red Lake County.
Karen Barrett Sat Mar 21 08:10:45 1998
RULIEN I am looking for information on my relatives the immigrated from Sweden around 1870. Last name RULIEN. They lived in a town called BENEDETTE, Minnesota and perished (I think) in a forest fire around 1910. We are looking for ANY info on the town, the fire, kids etc.
Darla McCurdy Sat Mar 21 14:38:43 1998
MCCURDY/POWELL/BUELOW/LARSON/JIRAN Philip amd Elaine McCurdy , Pipestone area, kids Marvin and Sue Obidiah and Clara Powell or any one from Waseca areaanything about any relation to them Lloyd Buelow lived in MPLS area wife was Bessie Buelow,kids Are Roger, Richard, Wayne John Jiran wife Anna Lived in MPLS all there life.Kids Carol, Howard, Roger all live in Minnesota still.
Fred Meier Sat Mar 21 20:55:44 1998
MEIER Looking for relatives to a Peter Meier who would have come from Germany about 1882 and had a brother Frederic who moved on to Tacoma, Wa. then to LA, Calif. Their father was named John who I beleive is buried in Glencoe and mother named Wepke Haase.
Bob Frankot Sun Mar 22 14:25:23 1998
FRANKOT Looking for any info on Garhard FRANKOT, Godfried FRANKOT, Micheal FRANKOT believed to come here from the Netherlands around 1885 TO 1890
Bangs Mon Mar 23 08:03:06 1998
BANGS Would like information on the BANGS family, living in Minnesota in the 1800s/1900s
Judy Waisner Mon Mar 23 08:46:55 1998
DUTCHER /HUNISH I am researching the DUTCHER family of William Peter DUTCHER b. 1798 Germany who married Gretchen HUNISH. He was a sea captain and fur trader. Gretchen's parents were killed by the Indians in Minnesota in 1808. She was taken by the Iroquois and raised by Chief Red FEATHER and called Princess Red FEATHER. The children of William and Gretchen DUTCHER were: Benjamin b. 1835 Germany, Wilbur b. 1837 Germany, Mary Jane b. June 1839 Moose Lake, Carlton, Minn. who marr Jesse Edgar HAMMER, Lula Belle (Liticia) b. 1841 Moose Lake marr William STAPLES, William Peter B. 1844, and Emily b. 1846 Moose Lake, Minn marr Jack LYDNER.
Pat Gwynn Mon Mar 23 14:14:04 1998
JOHNSON I am looking for info for Mabel Josephine Johnson, born July 24, 1895 somewhere in MN, Fathers name was Martin P. born 1866, Mothers name was Anna Hanson, born Aug 1866, they had six children, Anna died 1900, Martin than married Annie B. Lein in 1903, Mabel was Norwegin, so I would like to trace back to Norway? any info would be appreciated.
Sean O Raighne Mon Mar 23 16:37:54 1998
REANEY Trying to trace a Martin Reaney and wife Bridget(nee Beatty) reputed to have emigrated to Minnesota in the 1800's any info appreciated.
Lisa BrigitVasatka Tue Mar 24 07:29:16 1998 Invalid email address 22 May 2019
VASATKA/BLAKEMAN/KENNEDY Searching for info on Vasatkas, Blakemans, or Kennedys
Rebecca DavisPauley Tue Mar 24 07:34:48 1998
BUSHO/BOUSHO/BOUSHOW Frederick BUSHO, born 1860's in Canada; to Minnesota in 1880's, said to be French-Canadian. Would like to find any information on him.
Gabrielle Beaulieu Brant Wed Mar 25 07:03:59 1998
BEAULIEU I am searching for any information on Grace Beaulieu born around 1896, 1897. She had four (I think) children including Clifford Raymond Beaulieu who was adopted out to the Plote family in Lake City, Minnesota. I am also looking for any adoption information on him. Grace was (I think) an Ojibway Indian, but I have been unsuccesful in finding any conclusive information as to her parents, etc. through the White Earth avenue. I would appreciate any response!
B.L. Taylor Wed Mar 25 08:28:17 1998
122 Baron Pl, Grand Prairie, TX 75051 -- TAYLOR, Marion and Ella Alfreda MAETCHIE . Ella married Glynn L. Taylor and to them was born, Marion August Taylor b.26 dec 1909 pb. Dover, MN. m.1 dec 1932, to Cleone Fern Grover. Marion and Cleone m. in SD. Need help finding anscesters. Glynn's father was Marion Taylor m. Margaret Matilda Clousen. She was German.
Wilma Manning Wed Mar 25 22:19:47 1998
BOLENSKE My Great-great Grandfather's name was Chris Bolenske, 2nd wife's name is unknown. My Great Grandmother was the oldest of about 5 or 6. Her name was Wilhelmina. I think they lived near Sauk Rapids in the early 1900s. I think they immigrated from Germany (Poland) around 1890. I do not know where they entered the US. My Great Grandmother had a brother named Gust. I think there was a baby named Michael.
Marcia Lewis Thu Mar 26 02:40:49 1998
HALO I would appreciate any information about the Halo family. They are in part Norwegian-American. One family had 3 daughters and a brother in the 40's. One daughter went to New York City to study and was there in November 1966. Any information would be extremely helpful. Thank you.
Philip M. Hempel Thu Mar 26 02:52:50 1998
HEMPEL Simon Ploug Hempel came from Denmark to Minnesota sometime around 1910. Lived in Minnesota until WW1 when he fought in France. Can you find any record of the Hempel family in Minnesota?
Marilyn Rice Thu Mar 26 07:14:28 1998
JONES/WALLING George Washington JONES-Susanah WALLING Susanah WALLING married George JONES. They were possible married in Duluth Minn aroung 1859 or 1869 dates we have are Jul 7 1859 but they would have been 11 yr and 8 yr. Susanah died after 1885 in Duluth and possible George too. Children Florence Christina-b 1875, Mary, Ellmond, Ananias(Albert),Elsie, Sarah, Ida, Effie. Looking for info on death of George and Susanah and marriage
Håvard Ler Thu Mar 26 13:10:21 1998
BORTEN (BORTHEN), LEER, FLAA I wonder if someone know these names from Flaa in Norway. Are there any descendants of these families in Minnesota?
Bonnie Parker Thu Mar 26 15:18:21 1998
BALDWIN I am am looking for information on Fred May Baldwin. He was born in 1862. Marreid Effie Bell Clark. He had a brother name George W. and 4 other brothers and sister. I believe that his dad name was Solomon or Samuel Baldwin Mother name Ellen Margaret Canfield. They are from New York state. Thanks a lot lot.
Fran Bradley Thu Mar 26 16:50:14 1998
ADAMS looking for information on Virgil Adams, born March 28, 1916, his parents lived in Aitken........he had brothers Bert, sisters Grace, and Helen any information would be helpful.
Terry Thompson Thu Mar 26 18:51:18 1998
WHITE Trying to find any information on my wifes grand mother Lillie Victoria White, Born in Beaver Falls, MN Sept. 21, 1877 Father is possibly Hariam White Her mother was reportly abducted by Indians and Hariam bartered for her mothers return.
Anne Benson Fri Mar 27 05:37:36 1998
STONER Lucretia Maynard Rowan STONER may have moved near her daughter Jessie Rowan Peterson GRUSLIN who died in Otter Tail in 1920. Lucretia may have married a 3rd time. She was born in 1851 in Ohio, and married my grgrandfather, John Rowan in Marshall County, IA in 1872. She remarried Mr. Stoner ca 1886. I would like to find where she spent her last years, and where she is buried.
Barbara L. Arnold (Mrs. Walter J.)Fri Mar 27 14:19:15 1998
LERSCHEN/COLLOPY Birth records for Lerschen, particularly 19th century.
Kelly Szabla Fri Mar 27 15:32:41 1998
SZABLA I am looking for any information on the SZABLA family. When they moved to Minnesota, where they lived? Any information at all.
Paula R. Harrison Thu, 26 Mar 1998
10:19:07 -0800 I am trying to research Eli GIBBONS who was reportedly adopted by the GIBBONS family after being found at a massacre site in Minn. Eli was apparently the only living person left at the site and was 1/2 American Indian (don't know the Tribe). This must have taken place in the early 1800's because Eli's son, Ashley GIBBONS (my G. grandfather) was born abt. 1850. k kThe family moved to Wis. If anyone has info which may lead to Eli, please contact me. Thank you, Paula Harrison
Marlene MURRAY WILSON Fri Mar 27 17:46:27 1998
KOEHLER / FREADRICKS (SP?) I am looking for information on the family of Pauline Koehler Freadricks (sp ?) of Pengilly or Grand Rapids, Minnesota. I think, Pauline was born in 1898 in Chicago, Ill. She died in 1978. She was married to August Freadricks (sp ?). I understand tthat Pauline"s mother, Mrs. Ida Koehler Kapell passed away in Grand Rapids in 1959 and is buried in Chicago. I am hoping to locate a German lanuage family Bible that contains the Kapell family tree. Any help will be greatly appreciated!! I may be visiting Germany in August and would like to know the area from where they orginated from. Marlene Murray Wilson
Michael Alan Hunter Sat Mar 28 15:16:40 1998
CASAW Searching for information on a Sydney Casaw who came to St. Paul, Minnesota from St. Lawrence Co. New York. Sidney was married and had two sons Elmer and Sidney Jr, Laura, Lucinda and Mrs. Fred Whipple. Any information would be greatly appreicated..
Marti Fulfs Sat Mar 28 09:29:03 1998 Invalid email address 22 May 2019
CLINE, TUTTLE/TUTHILL, KIRBY/KERBY Looking for Jacob and Matilda Collins CLINE who moved to MN from VA in the early 1800's. Their daughter Jeanetta CLINE married William Nelson "Bill" TUTTLE/TUTHILL from Canada. Jeanetta & Bill TUTTLE/TUTHILL's daughter Matilda TUTTLE married John Alexander KIRBY/KERBY in ND, 1899.
Susan Thompson Sat Mar 28 21:43:48 1998 Invalid email address 22 May 2019
OSTENDORF/MIKKELSEN I am looking for information on two sides of my family. On one side is the OSTENDORF family. Bernard b. 1842 Germany and Elizabeth b. 1848 Germany. They lived in MN. from about 1873 to 1877. I believe they were married in MN. I know they had 2 children: Herman b. 1873 and my gggrandfather John Henry b. 1877. The other side of the family is my gggrand mother Helen MIKKELSEN b. 1885 in Rock County, MN. I believe her parents were Martinae H. and Caroline (Hansen). I have been unable to find them on the Census. I believe Martin(ae) emmigrated here from Denmark, but I am not sure and Caroline came from Glasgow, Scotland. If you have any information on these people please email me.
Raylene Weber Sat Mar 28 21:50:40 1998
WHITE, LARSON I'm looking for my father side. my mother has given the following information about my father, his name was Joseph Raymond Sr. White born Oct 13, 1932 in Minneapolis, MN his mother name was Loretta Bliechner Cruzen born Feb 27, 1910 in MN, his father was Joseph James White born Nov 25, 1903 in Indiana. My dad had three sister one was Maude who married a Axel Larson, the other were Marilyn and Susan. Maude, Marilyn were older than dad and Susan was younger. I can use any help i can get. they all lived in the Minneapolis area. My father is bruied in the Ft. Snelling National Cementery. My maiden name was white.
Jim and Donna Dexter Sun Mar 29 07:10:33 1998
ORIN, DEXTER, SOPER, JARVIS, Looking for the ORIN family, decending from Benjamin Wesley ORIN and wife Maggie WILSON Orin, and Bens brother Samuel BENSON ORIN. Both were in Becker County. Ben and Maggie were married in Becker and died in Becker and are burried there. Their children were orphaned and adopted by Samuel BENNET DEXTER and his wife Angeline KNAPP DEXTER, keepers of the poor-house infermary in Detroit Lakes. BECKER COUNTY
Vernon Danker Mon Mar 30 09:56:21 1998
DANKER Info on the surname Danker, sometimes spelled Dancker, especially the family of Charles Henry Danker. His son Eugene Vernon Danker, my father was born in 1905 in Lake-of-the-Woods county. His mother's maiden name was Worthington. Charles Danker went to Canada about 1919, 1920. We are looking for information on Charles Henry Danker after he left his family in the States.
Alice BradshawLO Mon Mar 30 12:33:24 1998
KIFF Query Unknown County for Arthur K. STUPP.jr Born in Rochester, MN. on 10/27/32 to Arthur and Violet nee CRAM.
Barb Morris Mon Mar 30 18:33:44 1998
HANNON, Ella Matilda-- Looking for grandmother Ella Matilda Bernard HANNON b. 1885 Lofoton Island Norway. Lived in Minn. in the 1920's unknown local. Any information greatly appreciated. Thank you
Mary Billington Liller Mon Mar 30 20:21:46 1998
BILLINGTON, MORGAN I am looking for information on my grand-uncle William H. BILLINGTON, who emigrated to Minnesota from NY State in the late 1850s, prob. w/his sister, Mariah who married Charles MORGAN "of Minnesota." William served in the Civil War, Minnesota 3rd Light Artillery. He mustered in on 2/21/1865, and was mustered out on 2/27/1866. Two other men in his company were Charles Berwise and James Bender. Who did William marry? What were his children's names? I am assuming he stayed in Minnesota, haven't found any information to the contrary. I'd be happy to get ANY information on my BILLINGTON family. I have much information on his brother Jerome's family in New York State, which I'd gladly share!
---
You are the visitor interested in this page since this page was last updated .