MANKE Family Photos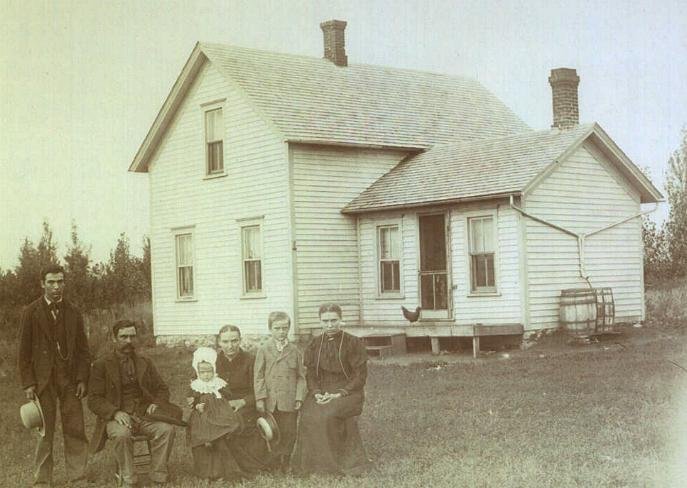 First is the Gottlieb & Hanna MANKE family taken about 1898 in front of their homestead in Alta Vista Twp., Lincoln Co., MN. From left to right are: Wilhelm "Bill"Julius 1881-1927,
Gottlieb, born in the town of Osiek, Kreise Wirsitz, Prov. of Posen, 1855-1920,
Celia "Sally" Hannah 1896-1928,
Hanna Marie, born HAASE in Pomerania, 1862-1932,
Fredrich "Fred" Herman 1890-1950,
Louise Bertha 1880-1962. Married Emil Reynold Pochardt.
Gottlieb and Hanna are my paternal great grandparents. All their children were born in Alta Vista Twp. and all except Louise are buried in the Alta Vista Cemetery in Alta Vista Twp.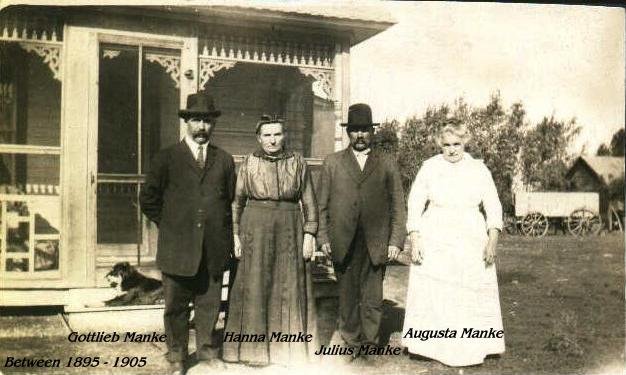 The 2nd picture was taken before 1906.
It is of Wilhelm, Hanna Manke and Julius August Manke 1852-1906 and his 2nd wife Augusta Carolina Henrietta Liedke Voll 1851-1935. The picture indicates it was taken in Wheaton, MN. Why, I don't know. Maybe it was a funeral?
I do have the Manke family histories.